About
Discover the history of our company, which has been going back more than 20 years!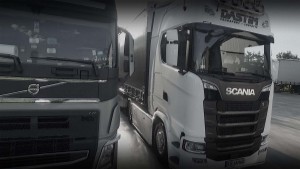 ---
DASTIM Dariusz Sławomir Aleksander Kęska Spółka Jawna

History:
1990' – creating company Usługi Transportowe Aleksander Kęska,
2005' – fusion of the company, new name: Międzynarodowy Transport Drogowy Dariusz Kęska,
2011' – as a result of the merger of two previous companies, a one company was created.
Our company has been in the transport market for more than 20 years. The pillar of our business is the experience that allows us to maintain a stable position in the industry. Over the years, we have learned to recognize the needs of our customers and know how to cope with even the most demanding.

In our work we always try not to slow down and keep pace with the changes taking place in the transport market. We dynamically realize our intentions, which we always turn to action. We are able to respond quickly and to control the situation, which makes us very good at working under difficult conditions and under pressure of time.

We take care of the credibility of our company's image and we value the trust of our Clients, so in our work we focus on the high quality of our services. We professionally approach every order we carry with commitment and passion, which guarantees reliability, safety and timeliness.

Transport

We are specialists in our industry and we know everything about transport, and the delivery of orders is entrusted to qualified drivers. We have a large fleet of vehicles, which we carry goods not only in Poland, but also the whole European Union.

In our work we focus on continuous development to adapt to current market needs. We are happy to take up the challenge. We are flexible and open to new experiences. We go with the spirit of time and successively increase our capabilities.

Customer satisfaction is a mark of success for us. Hence, we are motivated to constantly improve our service standards and expand our business.